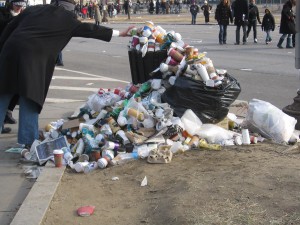 Was that the best Garbage time cover of all time last night? Had to be. There was no reason for that touchdown, none. But thats what happens when everyone and the pope bets on one side, they lose. And I'm not saying the NFL is fixed because I would never in a million years criticize my BEST FRIEND. But if you were to make the argument that the fix was on, last night is a pretty good place to start. The Colts one, they deserved to win, and Vegas won because the Titans covered with o seconds left. Oh and I won too because like I said yesterday I have an awesome genetic makeup.
Picks…
Cincinnati +8.5 @ Pittsburgh - Like I said on Sunday night, Big Ben breaking his nose doesn't really matter. Its not like Brad Pitt just broke his nose. Big Ben is ugly as fuck. Who knows, that nose break might even help him out, maybe he'll get a girl without physical coercion. *fingers crossed*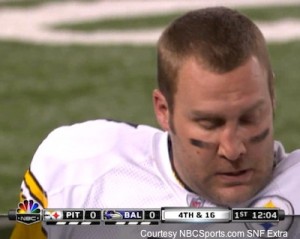 Sidenote - THG friend RV passed along this quote from Big Ben's Doctor.
"Ben's Nose looked like corn flakes"
I have no fucking clue how a nose could look like a breakfast cereal but I like it anyway. Fucking Corn flakes face, all he does is assault chicks.
Atlanta @ Carolina +7.5 - Ok I think I realized why the Falcons are playing well. I keep hating on Matt Ryan and my hate fuels his quarterbacking skills. That has to be it. So lets go the other way. 3 Facts about Matt Ryan
Fact 1 - The mysterious "computer" that does the BCS rankings is actually Matt Ryan
Fact 2 - Matt Ryan once gave a hand job to an electric eel.
Fact 3 - Matt Ryan flies in a private jet made entirely out of human skulls.
That should do it, now can the Panthers please cover a spread? I just can't quit John Fox and his carousel of terrible quarterbacks.
NY Giants -2 @ Minnesota  - Uhhh, here we go again. Will he or won't he? The streak, the guts, the glory. How about this. GO SUCK A BRICK BRETT FAVRE!
Oakland @ Jacksonville -4 - Do you think Jack Del Rio sleeps in his leather jacket? He definitely does right? Like he probably gets ready for bed, brushes his teeth, turns off the lights, and then slips into his finest jacket made out of genuine Texas Steer, nods off and has sweet dream about poor clock management and first round playoff exits.
Green Bay -6.5 @ Detroit  - Drew Stanton better stay away from my dance moves. He took the dougie, which is fine because it was played out anyway, but god help him if he takes "the berney" from me. I would say I would hunt him down but that would mean going into the state of Michigan, which is something I'm not prepared to do. Just not worth it.
Tampa Bay -2 @ Washington  - Has anyone seen Mark Schlereth's take on the whole Albert Haynesworth thing? He keeps calling him Albert Hayneworthless. Get it? Because his contract is worthless? What a fucking riot that guy is. It goes Jerry Seinfeld, Louis CK and then Mark Schlereth for funniest comedians out there right now.
Cleveland +1 @ Buffalo  - Uh oh. What happens when two shitty teams that are secretly great ATS match up? I wish this game was a pick em and they tied. That would be the perfect ending.
St Louis +9 @ New Orleans - Do you think Emeril has season tickets to the Saints? I don't know why but I can just imagine him having a box and being a total dick. Like throwing chicken fingers and potato chips at people because they aren't paying attention to the game, taking shits and not flushing, hogging the ice cream cart when it comes around, the whole 9 yards. Bam Bam
Seattle +6 @ San Francisco - The race for NFC west champion is heating up and I'll tell you one person who does not flinch under pressure. PETE CARROLL. SMILE EVERYBODY BECAUSE PETE CARROLL KNOWS HOW TO MAKE HIS PLAYERS LAUGH!!!!!!!!
New England -3 @ Chicago  - Huge game at Soldier Field this Sunday. And yours truly will be at it, freezing my dick off in the parking lot. I think I'll wear about 70 pairs of gloves, after all, my fingers are my money makers, can't let these hands be damaged.
Denver @ Arizona +4.5 - Live From Arizona its  Diarrhea Bowl 2010
Kansas City @ San Diego -7 - I miss Herm Edwards. He was filling in for Mike Golic this morning and I forgot how absolutely ridiculous he is. Every sentence is a weird declaration of some convoluted fact that isn't really a fact but then he ends it by saying Period to further emphasize the fact. Like I'm pretty sure this morning he said something along the lines of…
"The Chiefs are a good football team, probably, but they can not win in the playoffs without Matt Cassel or maybe they can but I guess we will see. PERIOD."
Philadelphia @ Dallas +3.5 -How awkward is it going to be when Jason Garrett finishes the season strong with the Cowboys then Jerry Jones hires Bill Cowher and makes Jason Garret go back to being O-Coordinator. And don't say Garrett can just leave, he can never leave, Jerry Jones owns his soul.
Season 88-100-7
Enjoy your sunday.