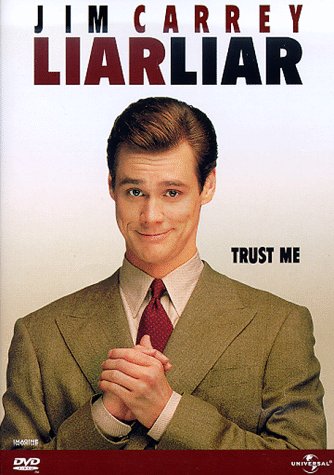 (Source) MILWAUKEE (AP) — A Wisconsin man has earned bragging rights as the champion liar of 2010 with this line: "I almost had a psychic girlfriend but she left me before we met."

David Milz, 49, told The Associated Press he came up with the one-liner over the summer when he was joking around with colleagues. He thought it might be good enough to win the Burlington Liars Club's annual contest, but the call he received Wednesday was still a surprise.

"I was just shocked when I heard I won," the Bristol man said. "Hey, it's a résumé builder.
The liars' club started in 1929 as a lighthearted way to honor the creativity and humor of good exaggeration. A lifetime membership costs $1, but anyone can submit fibs for free.

About 500 entries came in this year from around the country, with most from the Midwest, club vice president Ed Impens said. He and two other judges sifted through the entries this week and each made a Top10 list.

Milz's entry was the only one that made all three lists, Impens said.

"It had all three of the things we think are important: It's fairly short, humor is very important, and it's timely," he said.
Wait, I'm confused. How is "I almost had a psychic girlfriend but she left me before we met" a lie? How do we know that's not actually true. Seems pretty plausible to me. I mean if you were some hot wacko psychic chick would you want to be dating David Milz from Bristol Wisconsin? No way. So you left his ass before you met him, avoid the messiness of a break up. Makes perfect sense to me.
This Liar's club is a fucking sham.
PS
Hey David Milz's ex psychic girlfriend, call me, my college picks have been terrible.