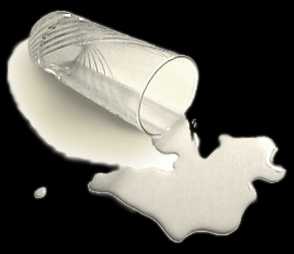 (Source) A man stabbed his girlfriend because she bought milk after he already had bought some, Daytona Beach police said today.

Daniel Pacheco, 68, stabbed the woman, also 68, on Wednesday, police said. She was in good condition today at Halfax Health Medical Center in Daytona Beach.

Pacheco was treated Wednesday for a possible overdose of Tylenol and had surgery today on some tendons, police said. He cut himself on the lower arms and wrists, they said.
The stabbing happened at 11:35 a.m. at Colonial Colony, a manufactured-home community for people 55 and older. Officers found two knives there, both covered in blood, a report states.
….
This is the absolute worst. I got milk, you got milk, what are we going to do with all this milk? How do you decide who's milk to drink first? Do you let one go bad and drink the other at a normal milk drinking pace? Do you pound the first to catch up to the second? Like sorry honey, put down the sandwich, its cereal for breakfast, lunch and dinner until we drink all this milk. Just so many unanswered and confusing questions. Seems like Daniel Pachecho was stuck between a rock and a hard place with this one and the only thing he could do was stab his way out of it.
PS
I don't drink milk so I can't fully relate to this story but it kind of reminds me of going to a party and deciding what to bring only to have someone else bring it too. Like you go to the liquor store and say to yourself beer or liquor. Someone has to have liquor right? I'll just play it safe and bring beer. Then you show up and there are 10,000 bud lights in the fridge and not one ounce of liquor. Which out of context sounds like a ridiculous thing to complain about but anyone who has had this happen to them knows its the absolute worst.