Look, I am going to be frank with you guys. I was going to write about Bob Ross today. You know the guy who starred in the best show ever, "The Joy of Painting". If your digging into the spank bank memory bank to try and remember that show let me jog some of those memories free for you. The guy had an afro that shaft would even be impressed by. He drew "happy trees" and "smiling clouds" and really brought a level of excitement, fascination, and soothingness (which is clearly not a word) that any Pedophile would be proud of.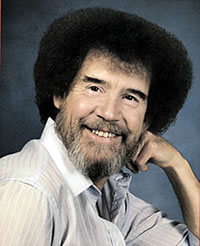 What happened you ask?
I got hungry after 2 sentences and needed to switch my topic to food. OREO FUCKING BROWNIES!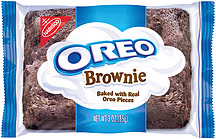 If you need me to explain these sexy brownies just tell me where you live and I will be right over…with a .44 magnum and a shovel. Yes that is a written threat but whatever, I have been given a license to kill from MI-6 so I can do what ever I want. Honestly I remember middle school lunch so clearly now. I think I was in my "bulking" phase during the offseason for lacrosse, so my conscience coach told me to ingest as many calories as I could and then work out like a beast. Well Ol' Fat Bastard is notorious for being a "half" listener and really only got the calorie part of that message. Lets just say my nickname was "chocolate" (in my mind the girls were calling me "sexual chocolate" but I came to find out the hard way that was not the case, but rather because I always had brownie on my shirt). Either way they were good, I need to end here because I started to write my P.S. before finishing the article due to some ADD and rage against healthy food and it would be too long. (To Be continued…maybe)
-Fat Bastard
P.S. Is Google serious with this shit? I try to find a quality photo of a delectable oreo brownie for my readers and this shit pops up…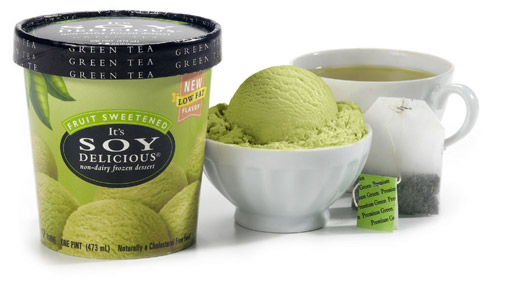 SOY ICECREAM! honestly where in "oreo brownie nabisco" is the phase "soy ice cream". I have been told I am a hippie basher (which is not necessarily true - but lets be real, does anyone like the person who looks like mr. socko and is stumbling around to Treys one note solos proclaiming him and Phish to be the greatest band ever? they might have some good songs but lets not get ahead of ourselves here). The people I really hate are these modern earth crunching ass holes. Fucking people that are like, "I eat only white meat, fish perhaps with a side of organic white rice and veggies. If i am daring I might have 1 semi-sweet chocolate covered strawberry grown from the local farm!" Well guess what you Granola and Oat eating, Earth loving, big corporation hating dipshit, soy gives you cancer too, as well as HIV (which has just proclaimed to have been cured in britain (spelled with a lower case because they dont have my repect yet) read with skepticism though) as well as Ebola, FACT!!. So go fuck yourself.