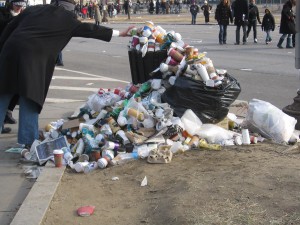 Was that the best Garbage time cover of all time last night? Had to be. There was no reason for that touchdown, none. But thats what happens when everyone and the pope bets on one side, they lose. And I'm not saying the NFL is fixed because I would never in a million years criticize my BEST FRIEND. But if you were to make the argument that the fix was on, last night is a pretty good place to start. The Colts one, they deserved to win, and Vegas won because the Titans covered with o seconds left. Oh and I won too because like I said yesterday I have an awesome genetic makeup.
Picks…
Cincinnati +8.5 @ Pittsburgh - Like I said on Sunday night, Big Ben breaking his nose doesn't really matter. Its not like Brad Pitt just broke his nose. Big Ben is ugly as fuck. Who knows, that nose break might even help him out, maybe he'll get a girl without physical coercion. *fingers crossed*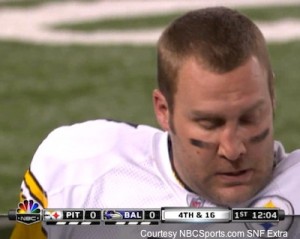 Sidenote - THG friend RV passed along this quote from Big Ben's Doctor.
"Ben's Nose looked like corn flakes"
I have no fucking clue how a nose could look like a breakfast cereal but I like it anyway. Fucking Corn flakes face, all he does is assault chicks.
Atlanta @ Carolina +7.5 - Ok I think I realized why the Falcons are playing well. I keep hating on Matt Ryan and my hate fuels his quarterbacking skills. That has to be it. So lets go the other way. 3 Facts about Matt Ryan
Fact 1 - The mysterious "computer" that does the BCS rankings is actually Matt Ryan
Fact 2 - Matt Ryan once gave a hand job to an electric eel.
Fact 3 - Matt Ryan flies in a private jet made entirely out of human skulls.
That should do it, now can the Panthers please cover a spread? I just can't quit John Fox and his carousel of terrible quarterbacks.