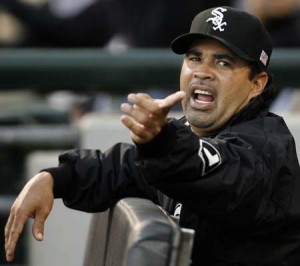 Well April didn't turn out the way Ozzie had it drawn up leaving Glendale, AZ.  The White Sox came out of spring training with a starting rotation that was supposed to be one of the best in the American League and an offense designed by Ozzie to be a mix of speed, contact hitting and power.  After a much needed win today they sit at 9-13 in April.
I'm not the kind of guy who is going to drown you in stats but there a few that I think are noteworthy.  The pitching which is the "stength" of the team  has compiled a team ERA of 4.55, good for 20th in the big leagues.  John Danks has looked unreal so far and Kenny Williams trading Brandon McCarthy for Danks a few years back looks better and better every time John takes the ball.  Speaking of great trades Kenny was involved in, the Jake Peavy trade has been a huge move….for the Padres.  As I said a few weeks ago, I'm still confident in the Jake Meister but he needs to turn it around and turn it around fast because he needs to be an ace for the White Sox to win.  The rest of the starting pitchers need to do more of what Danks is doing.
Now on to the offense.  I just got a little sick to my stomach thinking about them so I won't spend too much time here.  The White Sox are 30th in the majors in team batting average (yes, that is dead last) at a cool .221.  I need to give some credit to Paul Konerko and Andruw Jones for carrying the rest of the team and keeping April from being an even uglier month.  These guys have turned back the clock as the ball is just jumping off their bats.
April Highlights:  Mark Buehrle's Play of the Year and Paulie leading the Majors with 10 HR's
April Lowlight:  April 21st 12-0 loss to the Rays that included having peanuts dumped in my beer and a kid puke behind the Big Cat, Spy and I
My grandpa always tells me that you can't win a pennant in April and he seems to be all over that one.  I'm surprisingly confident about where this team is going and I'm looking forward to a much better May.