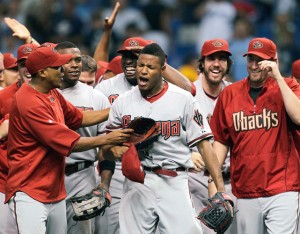 If there is not another move involved here, I don't like the trade.  We basically just traded our top young pitcher who is under team control at a low salary until 2016 and another young pitcher who was rated our 8th best prospect.  We get back a guy in Jackson who has a ton of talent and is more proven than Hudson but has just been a mess this year other than his no hitter, and lets be serious who hasn't thrown a no-hitter this season.  We will pay him 1.5mm this year and then 8.5mm next year and then he is a free agent and we might not be able to re-sign him with all the money were are paying the other 4 in the rotation (peavy, buehrle, Floyd, danks).
The upside of this deal is that Cooper has proven many times that he can work his magic on a young pitcher with talent (ie. Danks and Floyd) and Jackson has awesome stuff.  Also, you can never fault Kenny for trying to win now and Jackson is without a doubt a better option than Hudson short term.
I still don't think this is the last move though….I think we land Dunn by tonight for Jackson and another prospect.