Don't forget to "Like" The Hot Glove on facebook and send it to all your friends.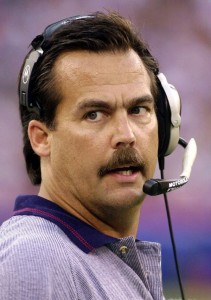 Why did the Titans sign Randy Moss? How does that make any sense? Vince Young throws a sidearm sling shot football that is either 7 yards too short or 10 yards too long. I would say this won't end well but I can't for one reason and one reason only. Jeff Fisher's mustache. Even Randy Moss respects the shit out of Jeff Fisher's mustache. So will Randy Moss be unhappy? No doubt in my mind. Will Randy Moss act like a baby? Fuck no, unless he wants his ass beat by Fisher and his stache.
Quick reminder before we get to the picks. I don't know if you know this about me but I went 10-3 last week, so ….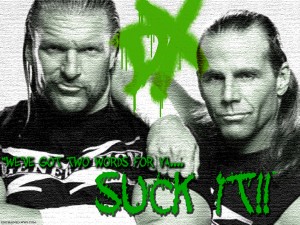 Picks…
Chicago @ Buffalo +3 - I love that all of the games the NFL plays in other countries are absolute shit. Fuck the rest of the world, Football is mine and I don't want to share. So take your Bears and Bills and love it because thats the best its going to get.
Sidenote - The Bills are better than the Bears. Sounds crazy right? But that's how little confidence i have in this Bears team. Guess we'll find out on Sunday because even if its in Toronto this is a neutral site game. There will be equal Bears and Bills fans in attendance and the Bills will win by a touchdown.
San Diego @ Houston +3 - Battle of the good quarterbacks that will never win a Super Bowl. This one should be fun.
Sidenote - Who is excited for the Texans to finish 8-8 and spin it as a huge step forward? I'm giddy with anticipation. Gary Kubiak must have some serious blackmail material on the Texan's owner, that is literally the only valid explanation.
Arizona +8 @ Minnesota - Derek Anderson back in action. Where do you think a guy like Derek Anderson's head is at? You suck Derek, go sit on the bench, oh wait, nevermind, the other guy sucks worse than you, you just sort of suck, we want you back.
If I was him I would tell the Cardinals to fuck off. You don't pass up sub-par quarterbacking and think you can just have it back whenever you want. You want a sucky qb? Appreciate it the first time around.
NYJ -4 @ Detroit  - I like the Lions, they lose different than they did the last few years if that makes sense. Like there is bad losing and good losing, the Lions are really good losers this year.
Tampa Bay +9 @ Atlanta  - I wish the Bucs would stop being such pussies and just bring Mike Alstott out of retirement. You can't have a good Bucs team without Alstott, makes no sense. It's like a steak without potatoes, or a beer without a shot. Something doesn't feel right.
Sidenote - Whoever made this Mike Alstott tribute video for sure wants to wear an Alstott skin suit. Settle down there Buffalo Bill, you're creeping everyone out.
New Orleans @ Carolina +6.5 - I still don't trust the Saints. They can get up for the big game but these are the types of games they win by a field goal. I can just feel the let down seeping out of Drew Brees's magical right arm.
New England -4 @ Cleveland - Remember when Mangini and Belichick hated each other? That was fun. Then Mangini got sent to the worst place to coach football on earth and Belichik sat in his castle laughing at him for being such a fat moron.
You think when people call him Mangenius now he gets really upset? Has to right? I would love to walk up to him and call him Mangenius then run away and make that fat ass eat my dust.
Miami +5 @ Baltimore - Stat of the week that you heard first on The Hot Glove. The Dolphins are undefeated on the road. Now my only question is when are we going to get a tv station and website that is exclusively about sports? No one I know had heard that stat before right now. Incredible. Someone out there is really dropping the ball.
NY Giants @ Seattle +7 - Charlie Whitehurst is playing instead of Matt Hasselback. Is that a good thing or bad thing? I guess its bad in the respect that Charlie isn't funny and probably won't be on the Mayne Event during the pregame show but its also kind of good because he isn't 35 years old and bad at football. Guess we'll have to tune in to see.
Oh and just because I can't do a pick column without the HAPPIEST COACH IN ALL OF AMERICA……
Kansas City @ Oakland -2.5 - I love how everyone keeps saying, OMG Raiders and Chiefs means something this year. It means something because everyone in the NFL stinks. The Raiders and Chiefs didn't get better, everyone else got worse. This is the same Raiders and Chiefs game. Without McFadden and Jamaal Charles it would be literally unwatchable.
Indianapolis @ Philadelphia -3 - I know I use the word hate a lot. Just throwing hate around left and right, but I really hate Peyton Manning. When is he going to suck? When is he going to start losing? When are the Colts not going to be good?
Wait, nevermind, I'll just wait until the next big playoff game.
Dallas @ Green Bay -7.5 - Seriously? 7.5 points? What a fucking joke. Dallas is fucking terrible people. This team has nothing. Don't fool yourself. They stink. The only reason this game isnt -14 is because of that stupid star on their helmet. Slap a panther on that thing and people would be breaking their dicks to lay the wood on the Packers.
As always, enjoy your sunday……
Last Week - 10-3
Season - 54-60-4
Totals - 9-4